Same-sex marriage was declared constitutional.
In fact the Supreme Court in this 'safe' decision, rendered a positive opinion on the constitutionality of marriage between same-sex couples. This is actually a very small win for the community while recognizing the long struggle we must all get involved with.
The Supreme Court's decision was not necessarily a negative one.
The case was dismissed. The Supreme Court did NOT render a negative decision against marriage equality (same-sex marriage). It was dismissed due to technicality: not following hierarchy of courts and the petitioner was not a direct aggrieved party, thereby no case.
We lose to WIN.
All social justice and human rights movements and campaigns have been won through a long series of different protracted battles that were mostly a loss. All laws pertaining to same-sex marriage were won through a series of losses which all led to eventually winning, not only in the courts, but more so, in people's hearts and minds.
Many things can be critiqued about this first litigation but we cannot deny that this losing battle was a necessary first step for marriage equality in the Philippines. May we learn from it and use this for the next steps.
27 countries have marriage equality laws starting in the early 2000s.
Almost all were won by litigation in the courts. No comet came hurling down to destroy them nor did the earth swallowed these countries.
Clarification regarding Rappler's headline:
Open Table MCC / Rev. Joseph San Jose is not a petitioner or party to the case.
The main photo used by Rappler was the photo of the rally outside the Supreme Court by various LGBT+ groups and individuals during the court proceedings. Rev. Joseph was representing Open Table MCC, and was invited to speak during the rally.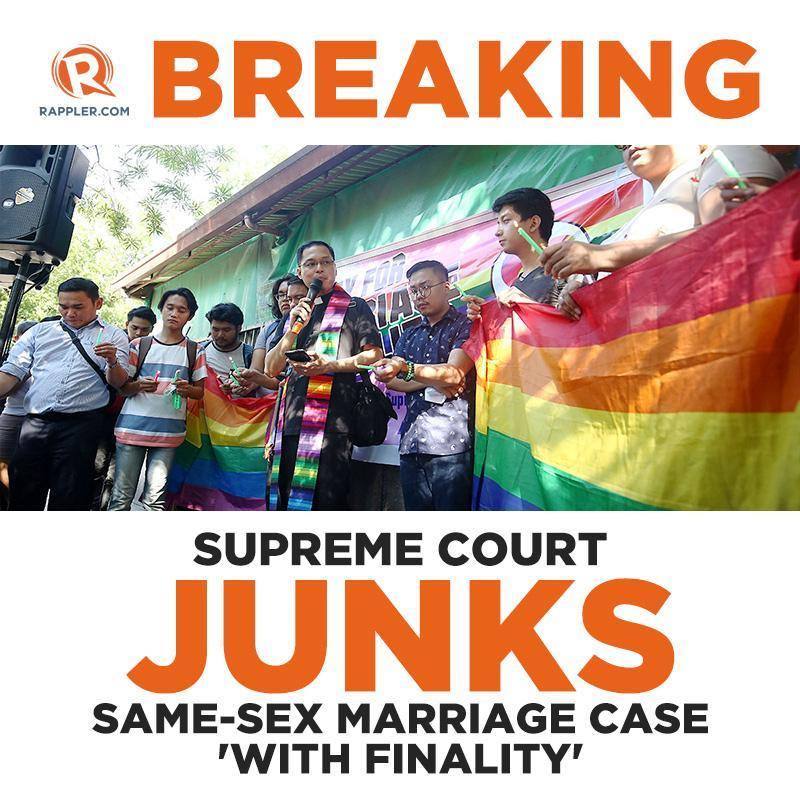 The article of Rappler mentions Atty. Falcis as a petitioner and "LGBTS Christian church" as the intervening party, yet the title photo shows Rev. Joseph and not the petitioners, misconstruing Rev. Joseph as party to the case or associated with the aforementioned church.
Rev. Joseph and Open Table MCC are NOT part of the case and is NOT ASSOCIATED OR CONNECTED with the church mentioned in the article.
We supported the rally and the petition nonetheless.
We commit to continue the work and conversation around marriage equality in our country.